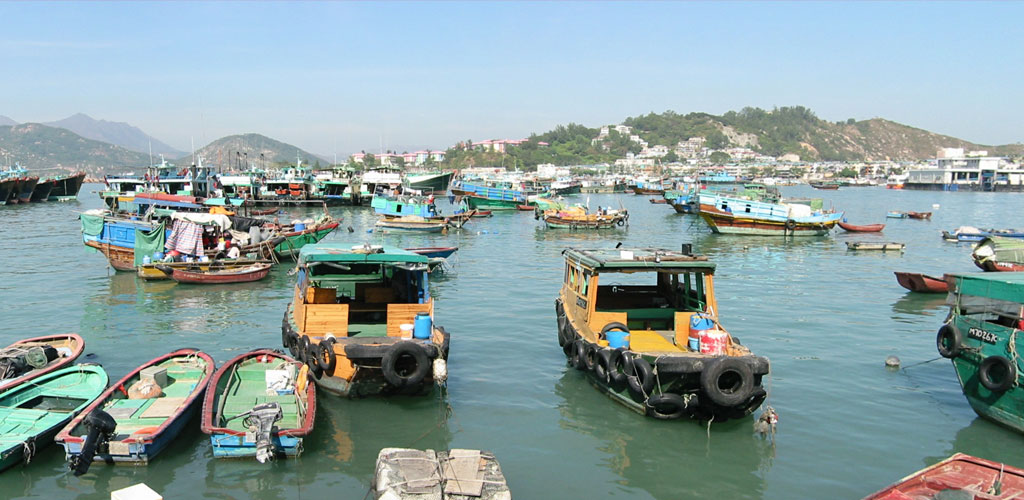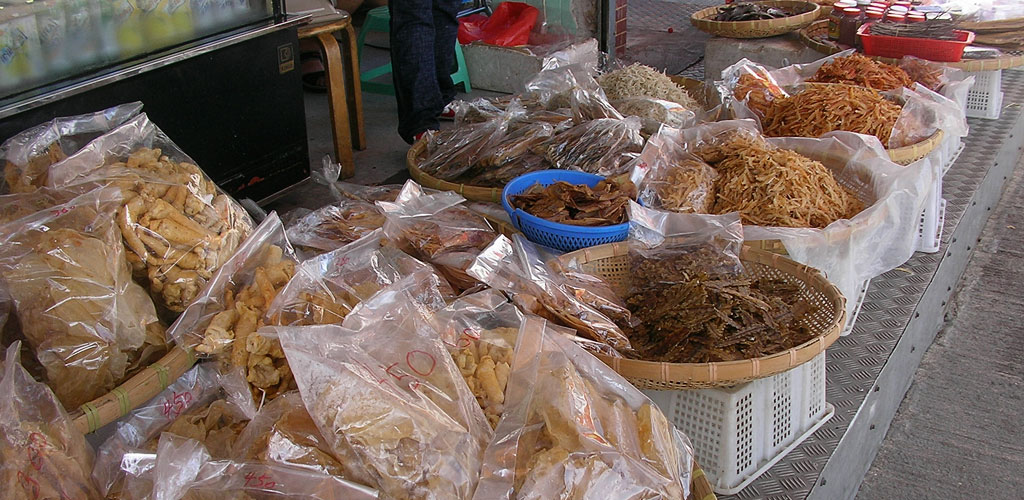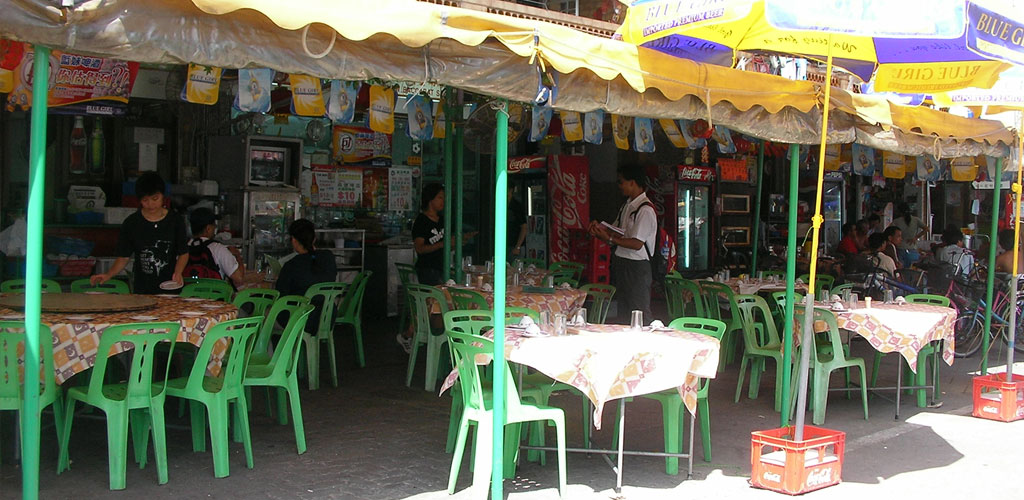 FastFacts Guide
Cheung Chau
All copyright 2013 cheung-chau.com except for Creative Commons licensed images as per credits.
Food
Restaurants
A lot of people come to Cheung Chau specifically for the food, and there are indeed a range of traditional and modern choices. As a historic fishing village it is of course very related to seafood, fish and marine products. Here you will find a full range of seafood dishes, but also traditional Hong Kong Cafe fare, Cantonese Dim Sum and international choices as well.
Catering to the large number of visitors who are coming to Cheung Chau for a seafood lunch or dinner there is a stretch of seafront with many seafood restaurants. Each one has tables by the sea as well as some indoor seating. Focusing on providing food for visitors it concentrates on rustic and traditional Cantonese presentations of seafood. Try a steamed fish with ginger and spring onion, stir fried little clams with chili, crispy deep fried squid or steamed garlic prawns. Typical accompaniments such as plain or fried rice, beef and broccoli stir fry and sweet and sour pork make for a complete meal and cater to those who do not like seafood.